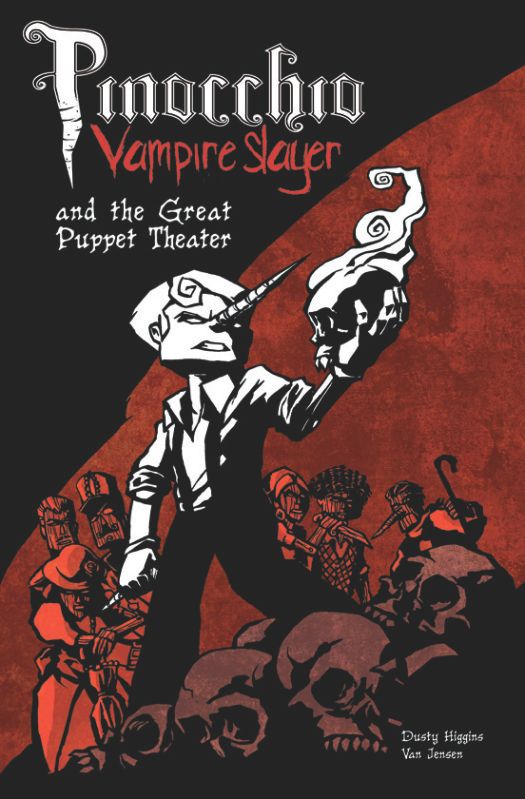 The second volume in the Pinocchio, Vampire Slayer trilogy is out now. Pinocchio, Vampire Slayer and the Great Puppet Theater was released Dec. 2 from the great folks at SLG Publishing.
It's a 176-page, black and white graphic novel that picks up shortly after the first book leaves off. Pinocchio and his team are adventuring across Italy, searching for the source of the vampire menace.
They're joined in the effort by members of the Great Puppet Theater, a troupe of sentient puppets who are similarly bent on undead annihilation.
The book has been getting a good response so far from critics and fans. But, most importantly, my mom called to let me know that she liked it. And you know how hard it is for children to impress their mothers.
You can buy the book right here. And you can keep up with the latest PVS news at our Facebook page or on Twitter via @p_vampireslayer.