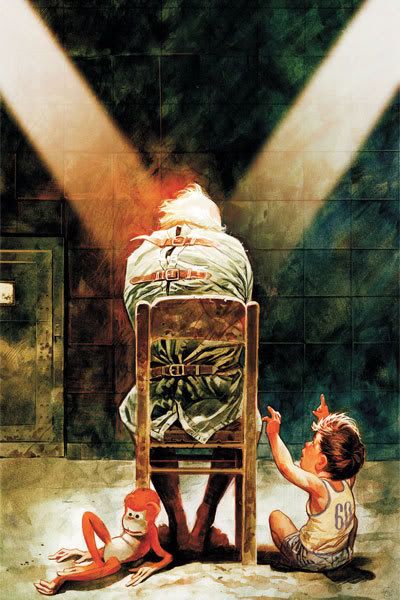 It's finally almost here, the grand finale of Brian K. Vaughan's six-year comics opus, Y: The Last Man. Wednesday brings the release of Y: The Last Man #60 and an end to a story arc that has seen Vaughan go from up-and-coming comics writer to star comics writer to star TV writer.
As my own little sendoff, I'll be going through the series and listing my favorite storylines (in no particular order). First entry will be up later today.
I'm also supposed to be doing an interview with BKV at some point, but the guy is going to be slammed this week I'm sure, so I'll let you know when that comes through.