Choosing one creator over all the others over a year in comics is never an easy assignment. So much material comes out over 12 months, and it's all so different. What I look for in distinguishing one person above the rest is a combination of three factors: quantity of work, quality of work and originality.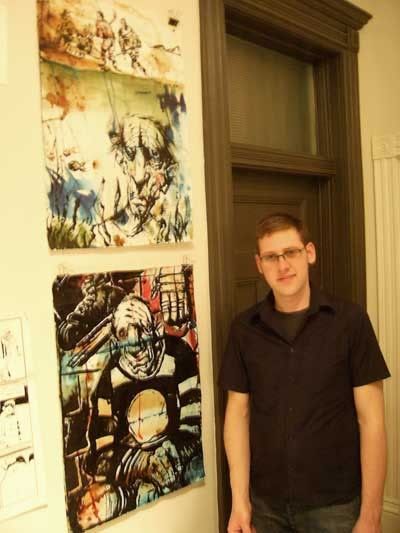 For the best comics artist of 2007, the choice was made fairly easy by Jeff Lemire, who released two volumes of his Essex County trilogy (Tales from the Farm and Ghost Stories, both published by Top Shelf). The hundreds of pages of those books have helped usher Lemire to the upper echelon of indie comics artists.
Working in black and white in those books, Lemire uses an astounding variety of techniques to produce some of the most sublime, melancholic images I've ever seen in comics. He crafts people with distinctive features that are at once grotesque, yet firmly recognizable as the rough visage of rural life. The faces of his books seem to come straight from the sepia-tinged Disfarmer photographs of the late nineteenth and early twentieth centuries. Lemire blends harsh contrasts with soft washes and creates not just beautiful comics, but beautiful art.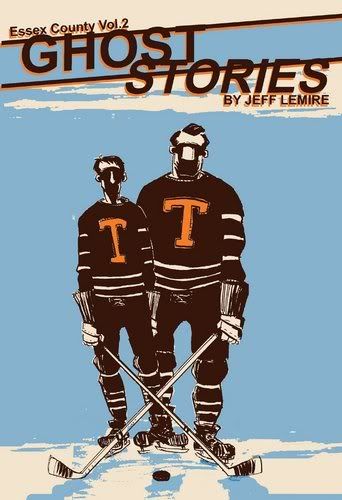 And though the substantial output of those two books alone is enough to earn Lemire the title of best artist of the year, he also produced several brilliant pieces of side art, many of them showing Lemire has the same deft touch with color as he does with black and white art. At Lemire's blog, you can see some inspiring superhero work that he did, including a painting of ROM Spaceknight for the Bill Mantlo tribute benefit.
With the third chapter of the Essex County trilogy coming out in 2008, Lemire is showing no signs of slowing down, which is great news for comics readers.
In the running: Gipi, Joann Sfar, Steve Epting.